*grabs popcorn*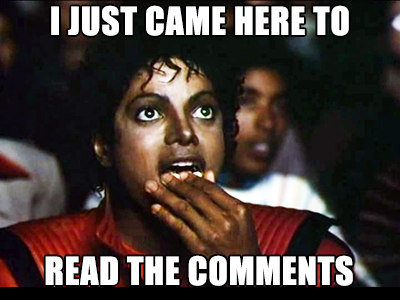 Kim Kardashian announced the name of her third child is Chicago West and that her nickname will be Chi (pronounced "shy"), in tribute to her husband Kanye West's beloved hometown.
Chicago West. https://t.co/3MyLwcIzTh

— Kim Kardashian West (@KimKardashian) January 19, 2018
I LOOOOOOOOOOVE her name ???? hey Chi (shy) https://t.co/Ikd0ay3DsO

— Khloé (@khloekardashian) January 19, 2018
Naturally, folks in the great Twitterverse were meme-ready and quickly shared their thoughts.
Here are some of the best reactions:
kim k and kanye named their baby chicago...that was the perfect opportunity for wild west and they blew it ??‍♀️

— kellie (@kellfrell) January 19, 2018
Naming Children after cities ? pic.twitter.com/Ry7GePZcAm

— ??? (@trashygaytweets) January 19, 2018
kim: what usernames are available

instagram: we only have @zorpwest and @chicagowest remaining everything else has been taken

kanye: ok chicago west it is

— #1 samir (@samir) January 19, 2018
Please make her middle name "Pizza" ???? #chicagopizza

— STEVE K ?️? (@stevekonair) January 19, 2018
Kim K named her baby Chicago West. If you put a comma in between Chica & go, it becomes "Chica, go West". West of LA is the Pacific Ocean. Ocean rhymes with potion. Potion has 6 letters. "Lip kit" also has 6 letters. Kylie sells lip kits. Kim is hinting that Kylie is pregnant.

— Carl (@gnarlystewart) January 19, 2018
I'm really confused as to why Kim & Kanye named her "Chicago West" when Kanye is from the South Side of Chicago ?

— Kailah Casillas (@kailah_casillas) January 19, 2018
Chicago West (2018) pic.twitter.com/mv4n6S9gXB

— Father Mac (@Machaizelli) January 19, 2018
There is no thematic cohesion in the West-Kardashian naming system. North, Saint and Chicago is like Three, Stephanie and Toaster (those are my baby names don't steal them).

— Monica Hesse (@MonicaHesse) January 19, 2018
People are really tweeting 'good luck to chicago west when she tries to get a job in 20 years' as if a kardashian is ever going to get a job

— natalie ☆ (@cthulhuus) January 19, 2018
Kim and Kanye named their baby Chicago West. She's 7 lbs, 6 oz and -14° with wind chill.

— Comedy Central (@ComedyCentral) January 19, 2018
and last but not least
North. Chicago.

What is the abbreviation for Saint?

St.

Wake up people. He is not naming children. He is drawing us a map. Swear on my kids his next one will be named Joliet. #ChicagoWest pic.twitter.com/7z9ngFc2jp

— GRIP (@gripswami) January 20, 2018
We must applaud Kanye and Kim for their creativity because we genuinely didn't see this one coming.