Cast your mind back to 2016. It was a year that unexpectedly saw the end of 'Brangelina', the UK surprisingly vote to leave the European Union, and Donald Trump enter the White House.
It was also an era that saw the early days of Prince Harry and Meghan Markle's whirlwind romance, that would inevitably lead to their wedding at St George's Chapel in Windsor Castle in 2018.
However, the duke and duchess of Sussex's romance might never have come to fruition, if Markle's concerns about the intensity of their spark had gotten in the way.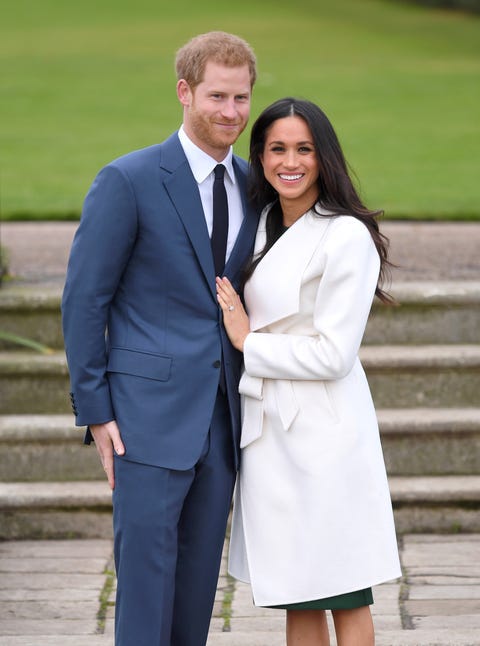 Royal biographer Andrew Morton explains in his book 'Meghan: A Hollywood Princess' that the royal couple met when the 37-year-old actress was in London promoting the new season of US television series Suits.
The former actress reportedly arrived in the capital on 30 June 2016, and met the prince the following day. Before their first date, Morton writes Markle had been anxiously asking friends 'if he was kind and nice'.
Describing the couple's 'first intoxicating meeting', Morton writes: 'They were mesmerised by one another, Harry enthralled by her beauty, sophistication and perceptiveness.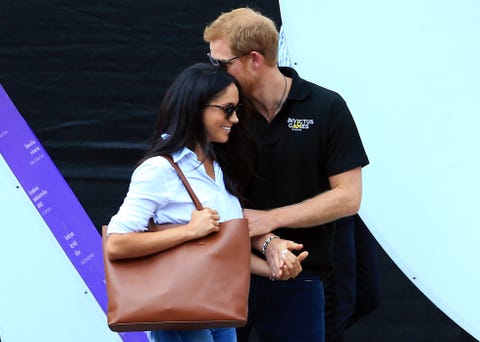 'She understood him as a man, not a title. As he subsequently confessed, he realised that he would have to up his game.'
In the couple's engagement interview in November 2017, the 34-year-old revealed that after meeting the Suits star, he thought: 'I am really going to have to up my game here, sit down and make sure I've got a good chat.'
THEY WERE MESMERISED BY ONE ANOTHER

Markle had reportedly been staying at Dean Street Townhouse in Soho at the time, while Harry returned home to Nottingham Cottage in Kensington Palace after their first meeting.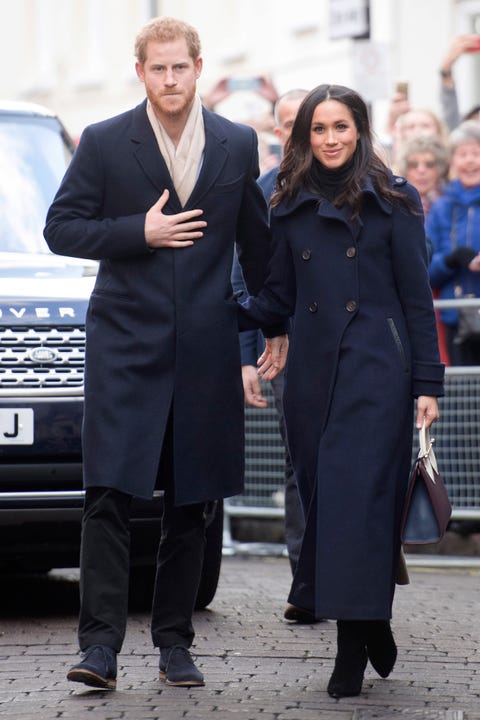 However, the pair agreed to meet again the following day but Meghan was scared of appearing too eager to accept Harry's invitation.
'Both were buzzing,' Morton explains.
'As she relived that fateful evening in her mind, she perhaps wondered if she had been too eager to accept his invitation to meet again the following day.
'Stay classy, Ms Markle.'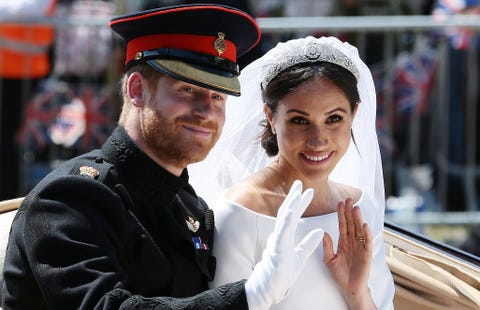 GETTY IMAGES
In the months that followed, the couple enjoyed a cross-Atlantic romance, regularly visiting each other and even traveling to Botswana to camp under the stars together just four weeks after meeting.
Markle explained the intensity of their romance in their engagement interview, adding: 'I think we were able to really have so much time just to connect and we never went longer than two weeks without seeing each other, even though we were obviously doing a long distance relationship. So it's — we made it work.'
And work it, they did.