Pucker up...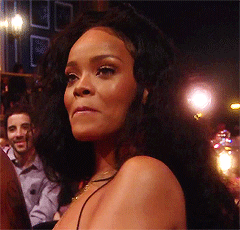 When we talk about skincare, we seldom include our lips and just like the rest of the features on your face, your lips need TLC too.
We are not talking about lipstick here but actual hydro-care. Sun exposure and cold weather can cause dry chapped lips and looks aside, this is painful. How many of us have tried to remove a dry piece of skin from your lips and caused more harm than good?  Yhep, we can totally relate.
So, it's time to do better and take care of our lips by locking in that moisture! (Sidenote: when exfoliating and cleansing your skin, don't exclude your lips. Those dead skin cells need to be done away with - especially through exfoliating.)
The following products can be used at any time of day and be applied just before you put on your lipstick or just before you go to bed and you can get them from your local shopping centre(Pick 'n Pay, Checkers, Clicks)pharmacy and online at Take A Lot and Amazon.
Blistex (a personal favourite)
The reason I swear by this product is because it literally feels like a herbal lip treatment without the burn. It is a lip protectant and sunscreen. It contains cocoa butter, aloe & vitamin E.  A bit pricey but so worth it.
The Body Shop's Vitamin E Moisture-protect Lip Care
Soft supple lips can be achieved thanks to the deeply nourishing wheatgerm oil and vitamin E combination contained in this lip balm. The lip care  also offers SPF 15 sun protection.
Eucerin Intensive Lip Balm 10ml
Formulated with licochalcone , Eucerin acts fast to relieve extremely chapped, sensitive lips. This is the palm you will reach for when you have neglected your lips and no, this doesn't mean you should. With Primrose oil and glycerin amongst other ingredients, your lips will be healed and nourished. Just an FYI, Eucerin skin products are just amazing in general so invest!
Carmex
A much more affordable alternative to Blistex with pretty much the same moisturizing abilities except for the sun protection. It's made of cocoa butter, beeswax and soothes chapped lips.
If you feel like gifting yourself with that long overdue birthday present...
Elizabeth Arden Eight Hour Cream
This nourishing lip balm replenishes, protects and moisturizes for a long period of time. The splurge is well worth it because this product has all the magical moisturizing ingredients in one tube. Petroleum jelly, shea butter, American oil, lanolin, palm butter, a complex of essential fatty acids and honey extract as well as other essential vitamins. The balm replaces the eight essential vitamins and minerals that your lips tend to lose over time with a protective SPF 20 film.
Try any of these products and you'll notice a significant difference in how your lips look and feel (because that's important too, for you and the person you're smooching)