The eponymous queen of street style slayage constantly has us feeling that we will never be as cool as she.
You have got to admit it, the past 5 years have seen Solange's name become prominent (and authoritative) in fashion. Her refreshingly eclectic and bold sense of style has guaranteed the singer and songwriter a place in the great books of style.
From her collaboration with PUMA, to being a muse for Michael Kors, her fine eye and creative directorial expertise have reflected not only on the red carpet but in her music videos too; who could forget the visuals for Lovers In The Parking Lot, Losing You and Cranes In The Sky? She is one of many women who have snatched our wigs this year(Rihanna, we see you, boo) so naturally, we had to do an Ode to the queen of effortless aesthetics. Here are some of our favourite Solange looks from now and then .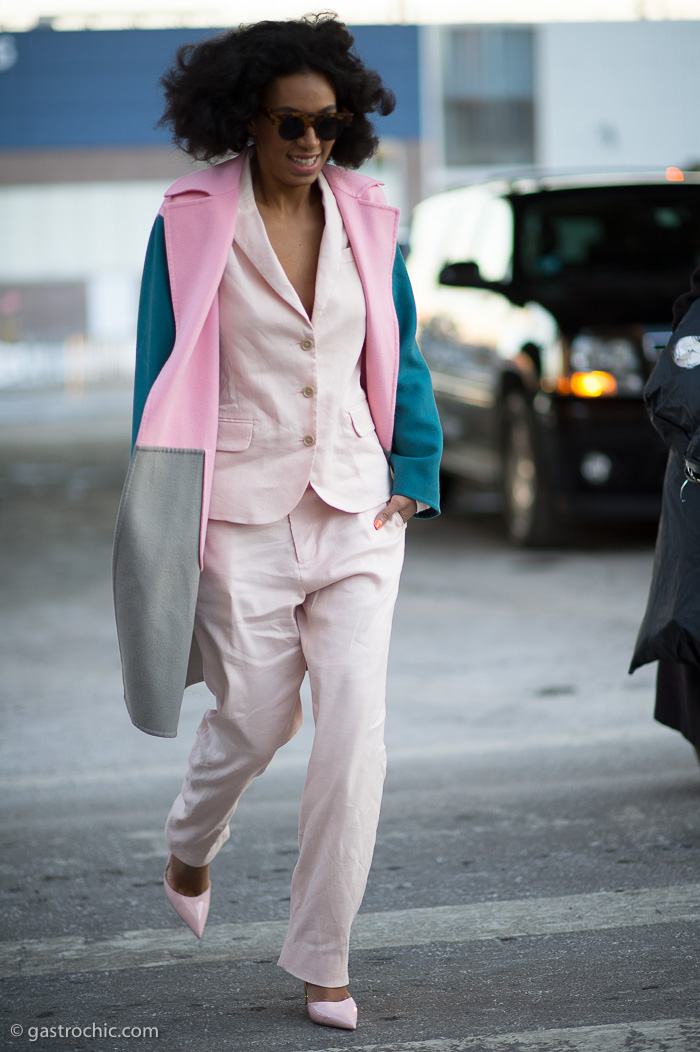 And last but not least...
Thank you, Solange for the endless style inspo ? (here's an extra look, for luck)