If you don't Instagram your holiday and make your friends back home insanely jealous, did it even happen? Answer: no. Taking photos is half the fun (the other half is morning airport drinking). But if you want to send your likes into the stratosphere, you can't be taking vacation snaps on a phone that looks like it still has Snake on it.
That's where the Honor 10 comes in - the ultimate phone for those who care about exploring the world and taking high-quality, professional-level photos. This is made possible by the phone's AI 2.0 dual camera that can automatically adjust settings to identify more than 500 objects.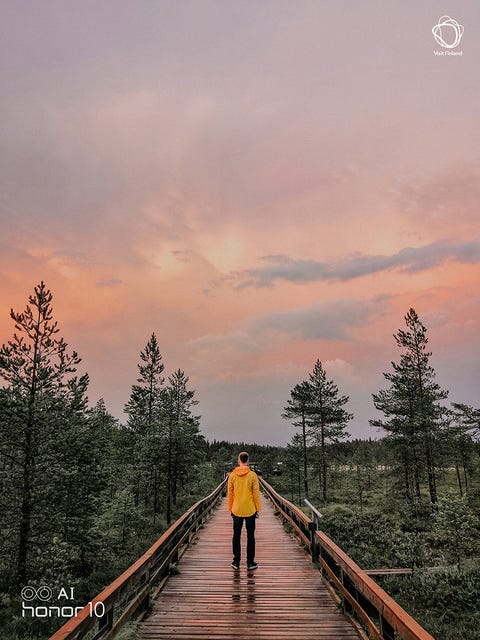 A picture of Finland's magnificent landscape, one of the entries in Honor's AImazing competition
Fancy getting in on the globetrotting camera action? You can with Honor's AImazing campaign. Just upload your favourite holiday picture to Instagram with #HonorMade to show off your skills. And remember, you don't need to be a professional photographer to take professional quality photos... let the Honor 10 do all the hard work!
But enough of us talking about it, let's actually SEE this innovative camera in action across the globe through city guides shot by travel pros @DiipaKhosla in London, @sweetieytb in Paris and @marisahampe in Berlin.
MY LONDON BY @DIIPAKHOSLA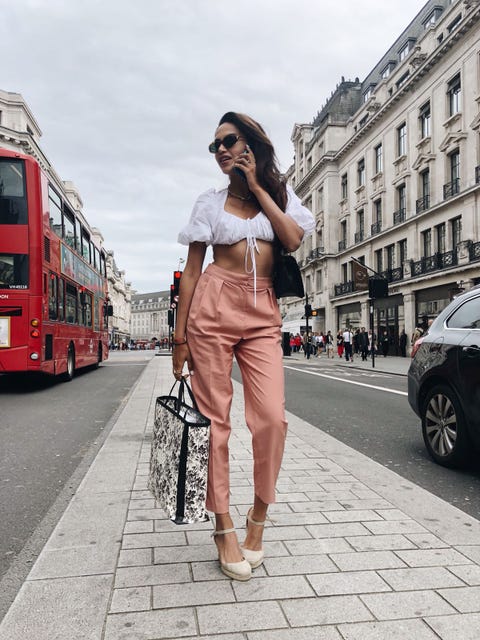 DIIPA KHOSLA
I've been living in London for almost three years and I can't get enough. I moved here as a young student, fell in love and started my blog here which has now turned into a business with a team of five! In a mere three years London has meant more to me than any other city in my life so far. From its fast-paced life to the explosion of different cultures and traditions, it truly is a world city.
I am so happy to use the Honor 10 phone to take photographs because it offers so many opportunities to shoot professionally. The various gadgets allow me such huge creative freedom. From 3D creation to light painting, this phone offers unique scope. But most of all, I am in awe with the AI technology, which means it captures the best photo for you without you having to manually adjust anything.

Each part of London holds a special meaning to me, but here are my three favourite spots.
The London Eye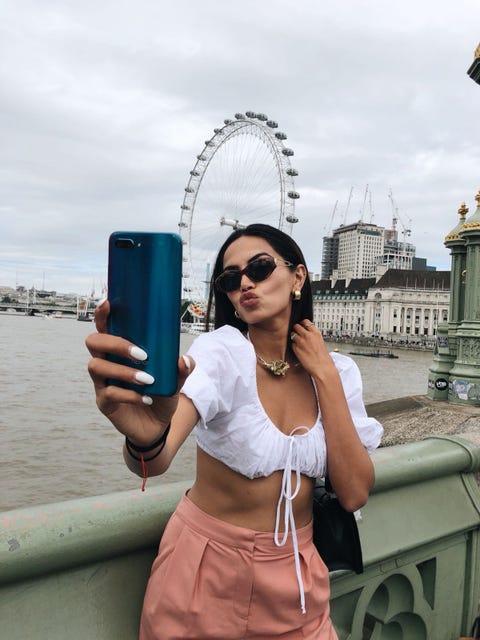 DIIPA KHOSLA
As a student, I remember not having time to do anything other than be buried in my law books. The only parts of London I saw back then were the tourist traps, and it doesn't get much more touristy than the London Eye! Regardless, to me the London Eye represented this small-town girl making it to the big city. Even today, whenever I drive past it, it reminds me of a time when I had little other than big dreams. It reminds me to be grateful for every opportunity and to never take anything for granted.
ADVERTISEMENT - CONTINUE READING BELOW
Tower Bridge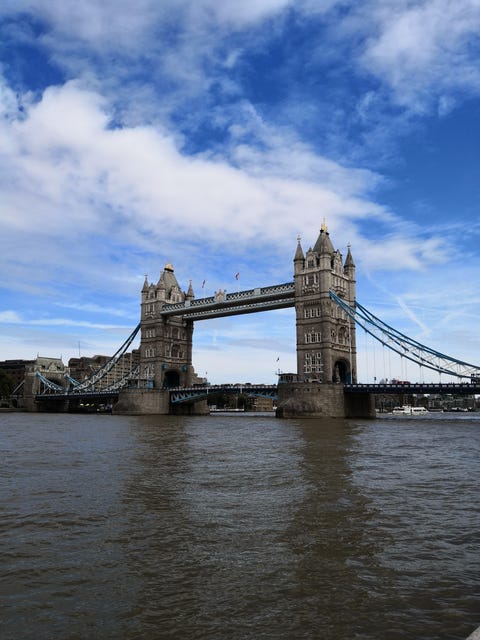 DIIPA KHOSLA
When I started falling in love with my now soon-to-be husband, it allowed me to get to know London in a different way. This time, through loved-up, rose-tinted glasses. I specifically remember Tower Bridge, as it was the spot where my boyfriend and I had our first kiss. It reminds me of young love and summer nights.
Regent Street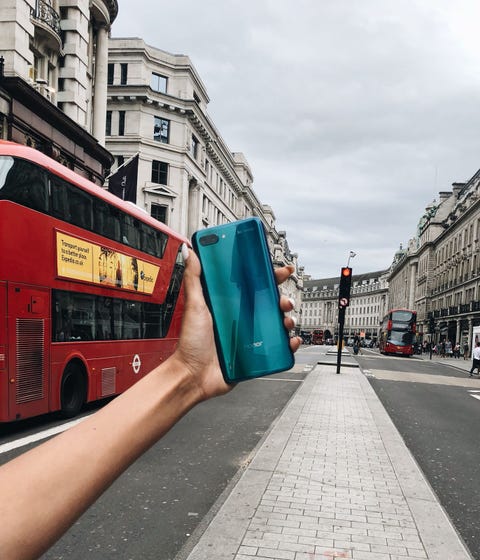 DIIPA KHOSLA
Even though I travel globally for work, my base is in London and I spend most of my hours in and around Regent Street. It offers me everything I could ever need. It's central so perfect for meetings, it has a wide array of shops and restaurants. What more could a girl ask for?
To me, London has already been so many things. With a city that is forever evolving with the times, I look forward to seeing which other part of the city I fall in love with next!
MY PARIS BY @SWEETIEYTB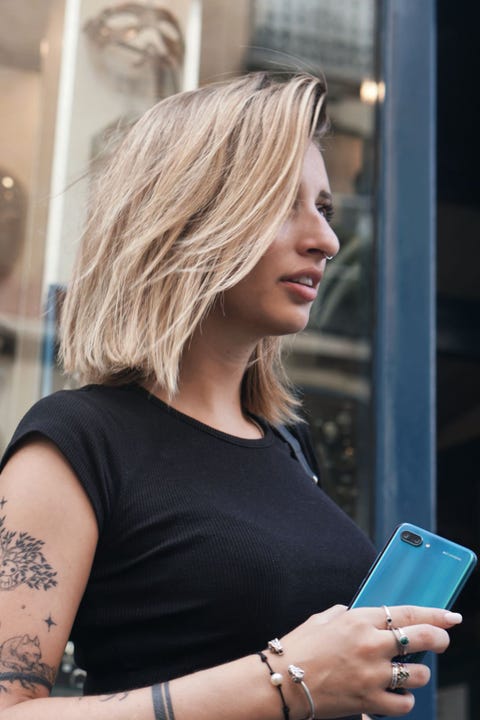 @SWEETIEYTB

Via my Honor 10, I've not only been able to see Paris through a new lens, but it's also allowed me to really explore the food and local areas that I love so much.
Why follow me? Perhaps because above everything, I appreciate spreading positivity and happiness through things such as food, fashion and lifestyle. The most important thing for me is to have a good time and share this with my followers. Who doesn't want a bit of happiness and joy in their life?
Here are my top three Paris hangouts.
Le Signature restaurant...and cheese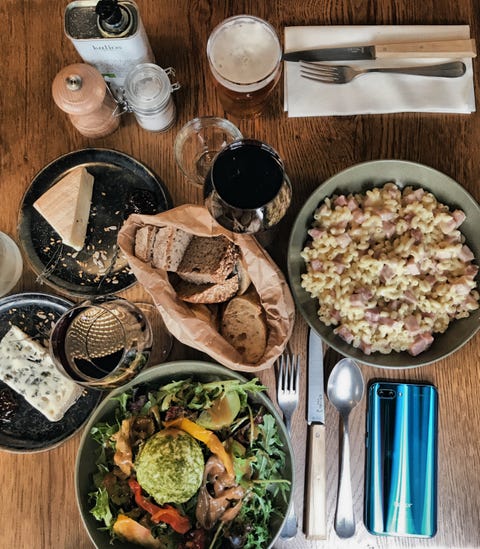 @SWEETIEYTB
With regards to my love of food, whether it's a big French raclette on a Sunday, a great little restaurant or a gourmet haunt, I appreciate it all.
Recently, I made a discovery - Le Signature by Pierre Sang, where you can experience fine dining at lunchtime, with five courses costing only €49. I honestly can't recommend it enough. All five courses were delicious - perfectly cooked and seasoned well - and one of the desserts brought actual tears to my eyes.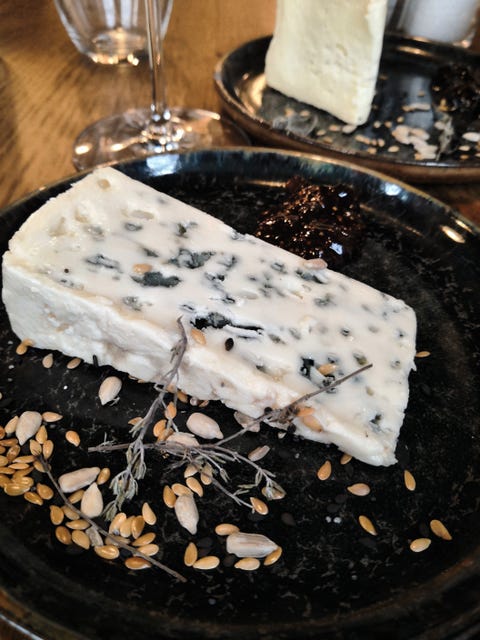 @SWEETIEYTB
If like me, you're a big fan of cheese, you should also check out Beau et Fort – it's an amazing place to try all sorts of cheeses.
Gemmex jewellery shop
If I had to recommend one Parisian boutique it'd have to be Gemmex, for beautiful silver rings with a good old rock 'n' roll twist! Also it's right next to Châtelet, so it's a perfect little detour during a day of shopping.
The station bar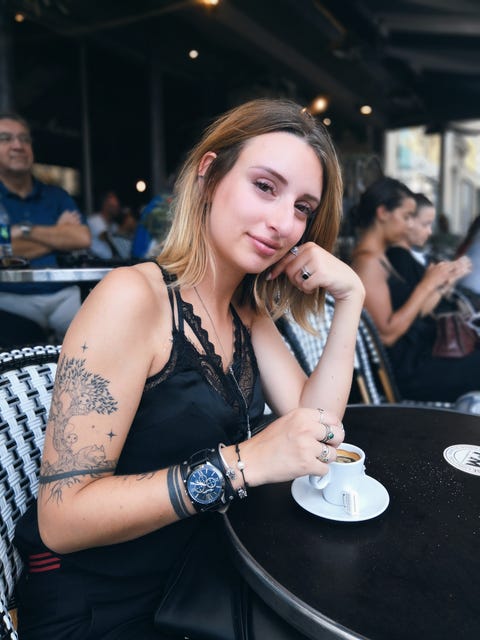 @SWEETIEYTB
Right before getting the train anywhere, I always go to the bar opposite the Gare du Nord station to make the most of my last moments in Paris. It's my chance for a little bit of me-time before I set off on another adventure.
MY BERLIN BY @MARISAHAMPE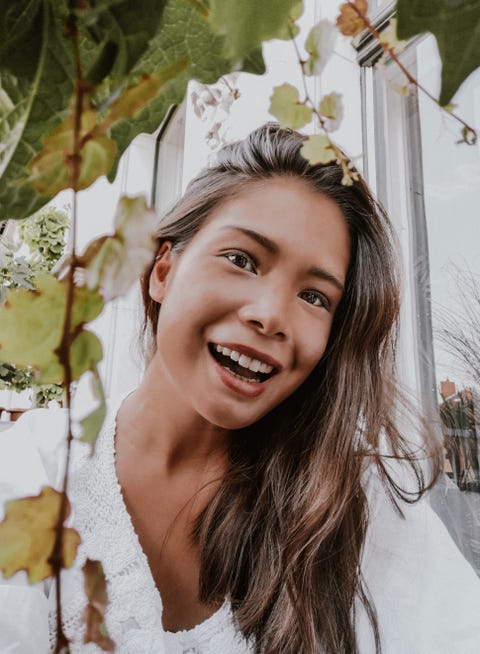 MARISA HAMPE

I've been living in Berlin for almost seven years and I can't get enough. Getting lost is the best you can do here as it has 12 different neighbourhoods, each with their own cultures and mentalities. I've moved back over 10 times in the past seven years and have lived in Kreuzberg, Prenzlauer Berg, Moabit, Mitte, Neukölln and Friedrichshain. Each is its own mini city.
Over time, I've seen the city from all sorts of perspectives, but as soon as I hop on my bike to explore, it's like the first time all over again. It's not just the quirky cafes and the unique people, but the incredible architecture too. You can find charm and magic in every corner if you just look.
Like the people, the architecture of Berlin is diverse, with many different clashing styles. This mix of different structures makes the look of this capital city really special.
Here are three absolute must-sees.
Tempodrom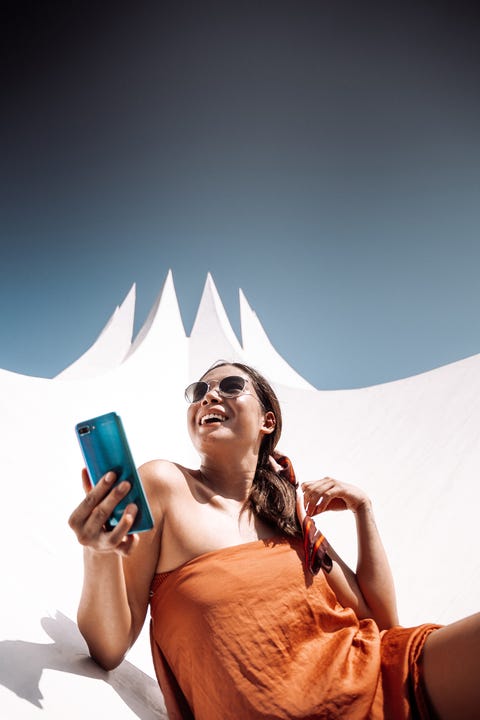 MARISA HAMPE
Wherever you choose to stroll, you'll be met with impressive architecture. I call the Tempodrom the 'crown of Berlin', as it's one of my absolute favourite spots. The unique construction is utterly eye-catching. Whatever the weather or light, the building is always photogenic and seems to looks different every time. It's essentially a giant reflector with a unique circus tent crown design. What many don't know is that the Tempodrom is not just a venue, but a great spa too - look out for the Liquidrom. Only a small number of guests are admitted though, so get there early!
Towers of Kurfürstendamm Charlottenburg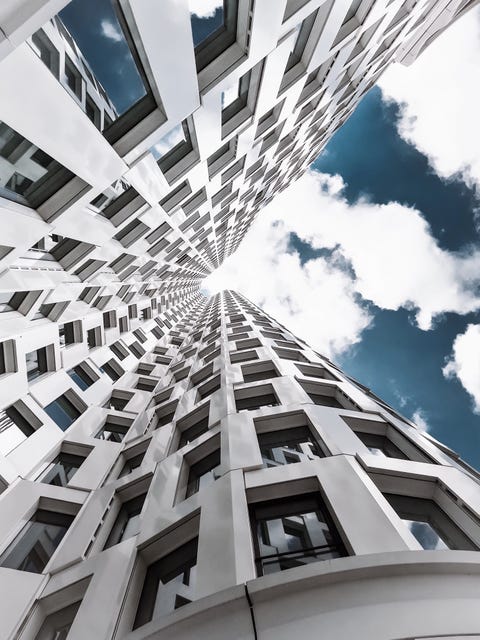 MARISA HAMPE
Welcome to the ever-changing Kurfürstendamm. One of the most popular shopping streets in Berlin, it offers everything from exclusive high-end shops to small independent stores and alternative boutiques. There's also plenty of restaurants, bars and cafes around this area.
Alexanderplatz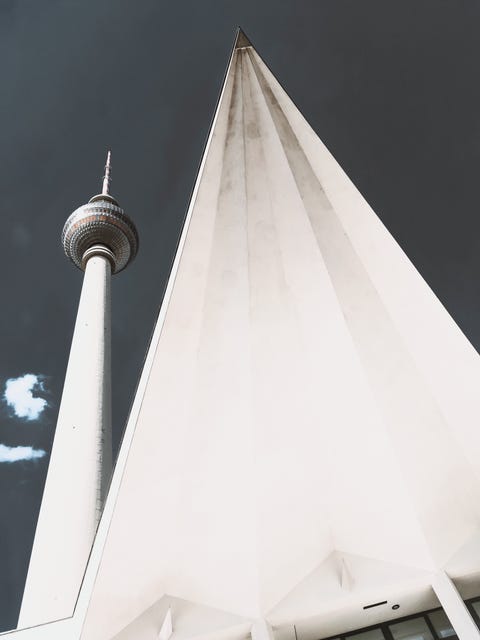 MARISA HAMPE
This TV tower reminds me of a Christmas tree bauble - the light reflections it sends out in a clear blue sky is a sight to behold. I tend to avoid overcrowded tourist traps, but this spot always seems to pull me back. It also helps that it's pretty close to where I live. My favourite thing to do here is to people-watch - I can do it for hours!